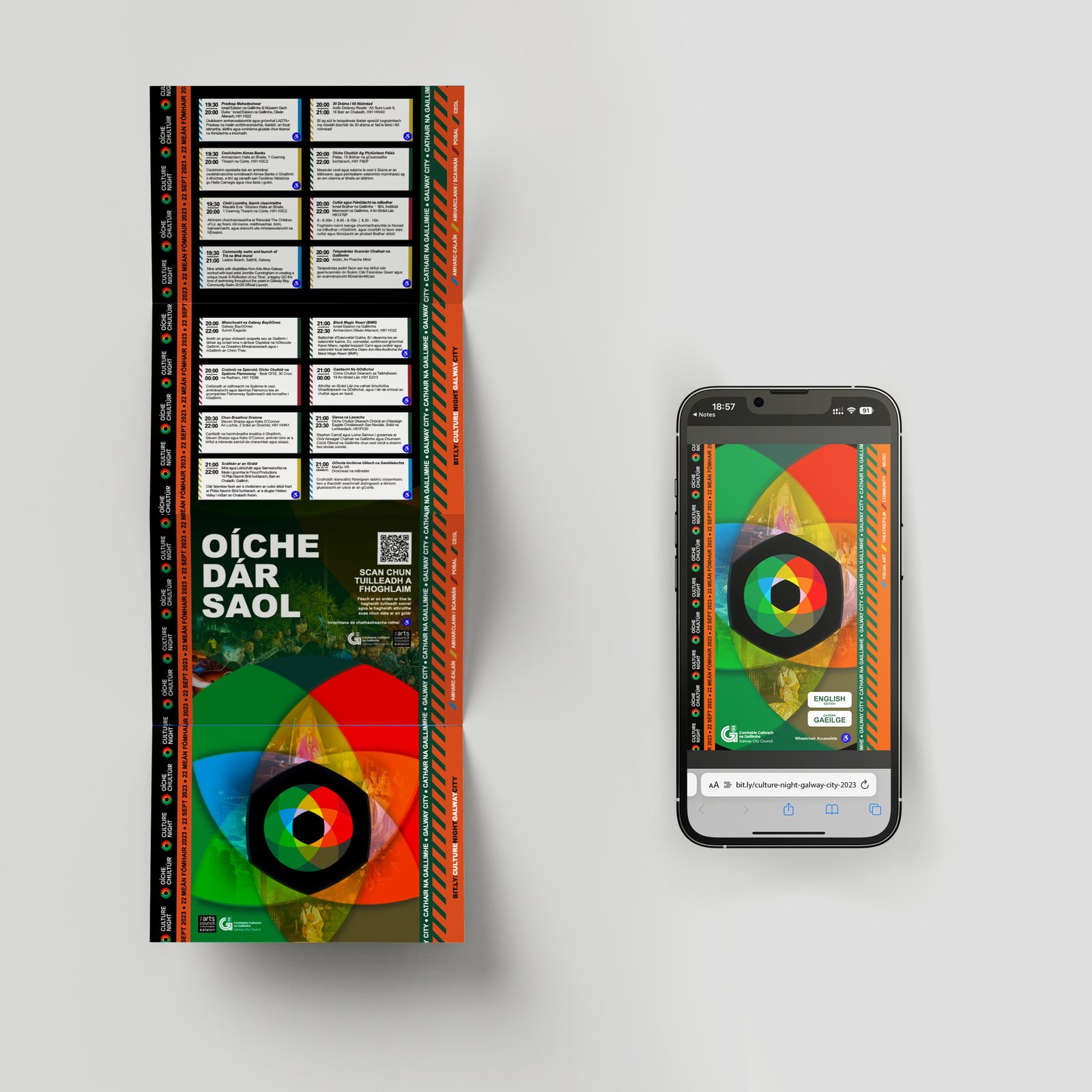 We were delighted to work closely with Galway City Council Arts Office to create the design assets required for this year's Culture Night programme across Galway city. For this project we adapted the national design schematic for Culture Night with a sprinkle of the Galway City Council Arts Office brand identity and ensured this design was consistent, accessible and engaging. Assets created included a multi-lingual digital and print brochures, posters and print-press advertorial.
Multi-lingual interactive brochure and promotional assets
Print and digital graphic design
View guides through the buttons below.