Design &
Strategy
Branding
Training
Production
& Tracking
Development
5
1
2
3
4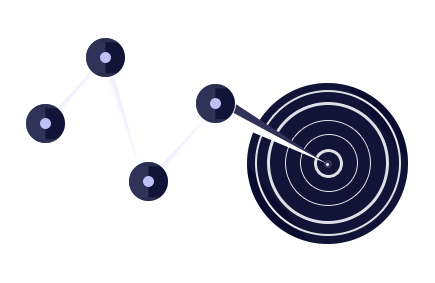 Engaging content media is only deemed engaging when someone engages with it. We will work with you to form a strategy that achieves the highest results for your business. Establishing an effective, totally inclusive advertisement campaign that optimises presence and sale conversion is our number priority. It's not all about the aesthetics – you need a return in your investment!
Let us design the icon that represents your business. Through design consultation through to final delivery suitable for digital media and print as tall as the Eiffel Tower.
From social media to newspaper adverts we believe in brand consistency, clean design and information that is unmissable.
We build websites that are suitable for all devices and user friendly. With the ability to create accessible content management systems and integrated E-Commerce we have the tools to make your business come alive online.
We create graphic/multimedia video for keynote presentations, point of sale advertisement and online promotions.
We offer both studio and on-location photography services. Food, products, people or spaces; Live events, artist portfolio shots or corporate headshots.
Creatively directed promotional video for screens big and small are our speciality. From 10 second clips to 2 hour features, trailers, teasers and documentaries.
Large Format & Print Design
From pull up banners to store signage, billboards to vehicles. From 500 page catalogues to bespoke coffee table keepsakes. Business Cards, Complement Slips, Flyers and Menus.
Let us look at where your business currently sits in the market space, let us help you create a marketing campaign that brings your business to the next level.
Promotional design, tickets, promo shoots, press releases and everything in between bring us on board to create a buzz about your event!